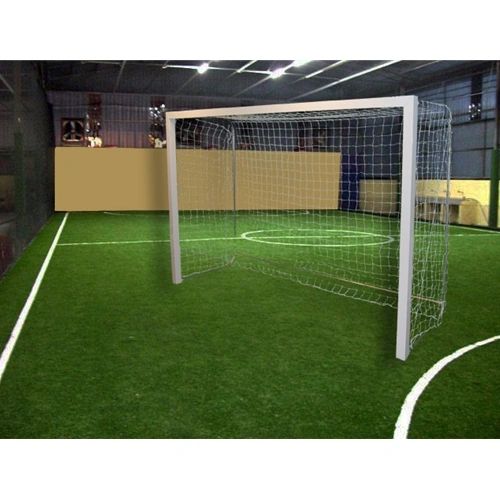 Official Futsal Goal
The 8300 Official Futsal Goal meets all FIBA and US Futsal specifications • Goal is made of a 3" (8cm) square extruded aluminum frame with large safety radius on all corners • The 2m x 3m frame is supported by 1m deep 1 5/8" (41.28 mm) O.D. galvanized steel backstays and rear stabilizing bar • It features our easy connect net attachment • Standard finish is white powder coat on the main goal frame• Used with the 8305 Official Futsal Goal braided white net. Nets are sold separately • Futsal goals are sold in pairs.
8300: OFFICIAL FUTSAL GOAL, 2 Year Limited Warranty.
Weight: 214 Lbs/Pair, Truck, Freight Class 70, 48 hour ship